HYUNDAI Kona
EV 64 kWh XPrime + Safety Pack
See other 22 photos
Suggested rate:
A.P.R. 4,95% - E.A.P.R.
| | |
| --- | --- |
| Price | 33.000 € |
| List price | 45.500 € |
| Discount: (28%) | - 12.500 € |
| Billing with claimable vat | |
Book Now
With an advance of 500€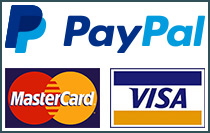 | | |
| --- | --- |
| Condition | new |
| Fuel | Electric |
| Power | 150 KW / 204 CV |
| Gearbox type | Automatic (1) |
| External color | White pastel |
| Interior color | Leather/textile Anthracite |
| | |
| --- | --- |
| Seats | 5 |
| Doors | 5 |
| Weight | 1760 Kg |
| Warranty | 60 months |
| Traction | AWD |
Consumptions
Consumption data not currently available.
Exterior and interior sizes
Energy efficiency (emissions / KM)
Energy efficiency data not currently available.
Description
KONA EV. Go ELECTRIC . Drive Electric
---
Versatile e divertente da guidare, KONA Electric è il primo SUV compatto elettrico in Europa. Questo nuovo modello all'avanguardia combina un'autonomia di guida sorprendente con lo stile unico di un SUV. Per una scelta senza compromessi.
KONA Electric è progettata per offrirti la massima autonomia di guida grazie non solo alla sua batteria all'avanguardia ma anche al suo sistema di ricarica flessibile e alla tecnologia di frenata rigenerativa regolabile.
POTENZA E AUTONOMIA
Goditi al massimo il divertimento della guida elettrica: KONA Electric garantisce un'accelerazione sportiva e un'autonomia fino a 484 km con una sola ricarica.

SAFETY PACK:
Hyundai SmartSense
•Sistema di assistenza anti-collisione frontale con riconoscimento veicoli e pedoni (F.C.A.)
•Sistema di monitoraggio degli angoli ciechi (B.S.D.)
• Rear Cross Traffic Collision Warning (R.C.C.W.)
• Cruise Control Adattivo (S.C.C.)
• Specchietti retrovisori ripiegabili elettricamente
Prezzo vincolato ad Ecobonus Statale con rottamazione di un veicolo Euro 4
(tassa Ipt esclusa / Vernice Esclusa dal prezzo indicato in annuncio)
---
NUMERI ATTIVI:
Whatsapp Business: 04242195
Whatsapp Lorenzo: 3713180098
Whatsapp Devis : 3394339494
Offerta valida con nuovi incentivi statali
Si valutano permute usato.
Si offrono finanziamenti.
Per info scrivere una mail:
commerciale@perinauto.com
o chiedere di
Lorenzo o Devis allo 0424/219575
---
Esempio di Finanziamento su € 31900,00€
Anticipo € , 48 mesi,
47 rate da € 298,00*
Valore Garantito Futuro pari alla Rata Finale Residua € 12500,00
(da pagare solo se il Cliente intende tenere la vettura),
(incluso furto, incendio, atti vandalici, calamita naturali eventi socio-politici, cristalli, 2 anni valore a nuovo credito protetto )
TAN fisso 4,95% TAEG 5,73%.
*salvo approvazione della finanziaria
Importante
La dotazione tecnica e gli accessori indicati nella presente scheda potrebbero non coincidere con l'effettivo equipaggiamento del veicolo, a causa della non uniformità dei dati pubblicati dai diversi portali.
Perinauto declina ogni responsabilità per eventuali involontarie incongruenze, che non rappresentano in alcun modo un impegno contrattuale.
Calculates the funding
1. How much to fund
2. How many payments
12 24 36 48 60 72
3. Add insurance
The amount of the premium is funded by the loan. Protect your reimbursement. More policy information.



Your monthly rate
(VAT included)
A.P.R. 4,95% - E.A.P.R. %
Amount Financed: €
Total cost of credit: €
Payment collection charges: €
Prepayment costs: €
Insurance costs: €
Proceed
<< Modify
Advertising message for promotional purposes. The values in the table are indicative and include VAT. The financial installment is inclusive of RID expenses. Offer valid for the current month. Subject to prior approval of the institution disbursing credit. In order to manage your expenses in a responsible way and to know any other available jobs, the lender Credit Institution advises, before you sign the contract, to acquaint himself with all the economic and contractual conditions, referring to the European Information based on the Consumer Credit at the store. Subject to prior approval of the Instituto Credito lender.
Fill the form to receive a free evaluation.
Fields marked with * are mandatory.
Wanna request a test drive? Write us!
Fields marked with * are mandatory.
Book your
HYUNDAI Kona EV 64 kWh XPrime + Safety Pack
Ti piace questo veicolo? Prenota online con un piccolo anticipo in serenità!

Ti garantiamo la priorità sul veicolo pagando un piccolo anticipo.

Dopo aver visionato la vettura potrai decidere di procedere con l'acquisto con storno dell'anticipo pagato.
Book this car now!
Book your
HYUNDAI Kona EV 64 kWh XPrime + Safety Pack
Pay now with